[tg_small_content class="animate"]
NARZSTUDIO : HUAHIN WEDDING PHOTOGRAPHER
[/tg_small_content]
[tg_small_content class="animate"]
Stylish, Fun and Cool wedding at Thailand's east coast, Huahin – a romantic town just only 3 hours drive from Bangkok.
[/tg_small_content]
[tg_small_content class="animate"]
Gam & Tenn arranged their beautiful beach wedding at Huahin, a province in east coast of Thailand, They invited just only closed friends and family to celebrate their wedding.
The Groom is a member of The Classic car Thailand community, He drove his classic Porche from Bangkok with his bride-to-be before the wedding day to Verano Beach villa where the wedding and party had arranged. Some of guests arrived before the wedding day in order to have dinner and a little party at the beach near by.
This is the One of our best wedding year 2015! Stylish, Fun and Cool, start with the pre-wedding until the end of the wedding party. This wedding is an approval of many facts of our happiness. Tenn and Gam are a genuine couple, simple, sophisticated and most of all the very good taste couple which we so enjoy to rock around.
So blessed to be there at the private concert of Jetrin Wattanasin or "J Jetrin", a Thai pop musician and actor. Together with Joey Boy, the most famous Thai hip hop singer and producer. No doubt for how fun fun fun the party was! Let's soak up with your own eyes. Thank you Khun Tenn & Khun Gam, for everything again.[/tg_small_content]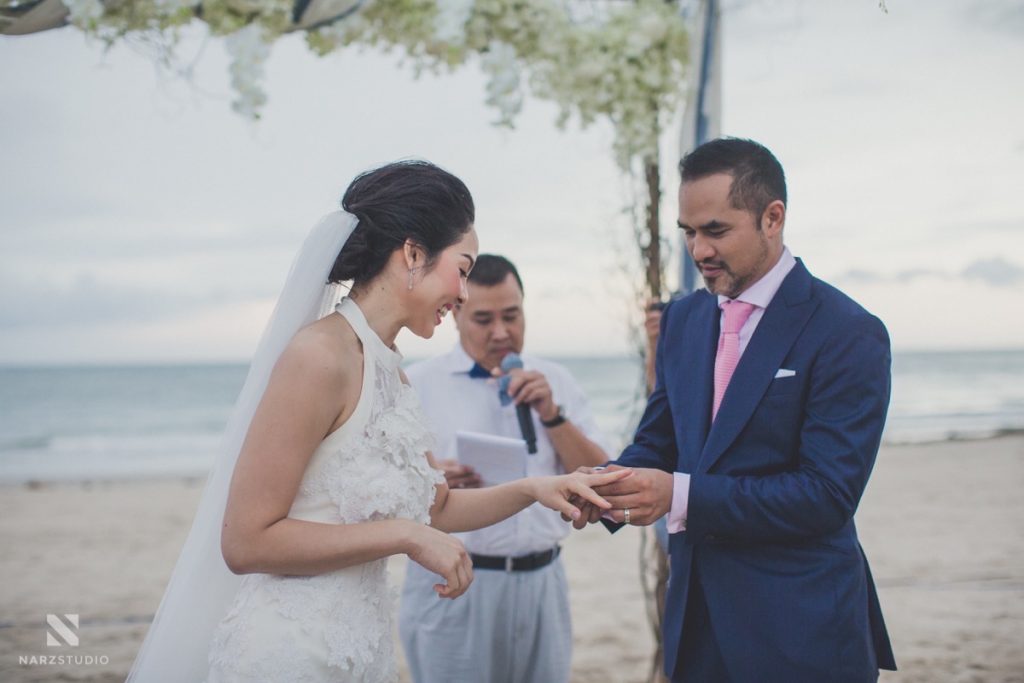 ---
LOCATION : VERANO BEACH VILLA, HUAHIN
WEDDING PLANNER : BRIDE TO BE
PHOTOGRAPHY : NARZSTUDIO | KOH SAMUI WEDDING PHOTOGRAPHER
VIDEOGRAPHY : WEDDING FILMS THAILAND | THAILAND WEDDING VIDEOGRAPHER
---
---